2021 Eric Hoffer Award Honorable Mention Historical Fiction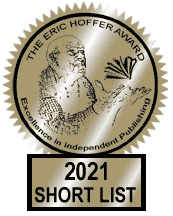 Established in 2017, Labrador Publishing is a woman-owned, independent book publisher dedicated to producing quality work by unique voices.
​
We believe that stories connect us. In a world where some leaders seek to divide us, we bring together authors from varied backgrounds to better illuminate our shared humanity, our interconnectedness, and the common ground on which we all firmly stand.
eBooks for Instant Download
"This is an epic story set in the old West. Set in a simpler time, the citizens of Red River have a Marshall and Texas Ranger keeping them safe from a world of outlaws. Layne's vivid writing draws a clear and believable picture of the time and place. He does an excellent job portraying the 19th century American West in a way that feels authentic. The story starts with an attention-grabbing opening and holds the reader's attention with a slew of believable characters, fast-paced action, and skillful writing—suspenseful and entertaining."
Honorable Mention - Historical Fiction
2021 Eric Hoffer Award