2021 Eric Hoffer Award Honorable Mention Historical Fiction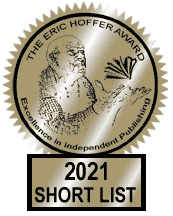 Established in 2017, Labrador Publishing is a woman-owned, independent book publisher dedicated to producing quality work by unique voices.
​
We believe that stories connect us. In a world where some leaders seek to divide us, we bring together authors from varied backgrounds to better illuminate our shared humanity, our interconnectedness, and the common ground on which we all firmly stand.
eBooks for Instant Download
American Book Fest 2021 Independent Book Awards Finalist Fiction: Western
American Book Fest 2021 Independent Book Awards Finalist Fiction: Western